FACT CHECK: Was a Shivling unveiled in Mecca?
CLAIM
A photo of a large black stone covered partially by a black cloth is being circulated across social media platforms with the claim that a Shivling (aniconic representation of
Lord Shiva
) was unveiled in the city of Mecca. Notably,
Mecca
, a desert valley in western
Saudi Arabia
, is considered as
Islam
's holiest city.
हर हर महादेव इतिहास में पहली बार मक्का मदीना का शिवलिंग दिखाया गया है प्लीज रिट्वीट जरूर करें🙏 https://t.co/h4ipVHnzCH

— Alpana Tomar 🚩🚩🏹kattar Hindu Wadi 🏹🚩🚩 (@alpana_tomar) 1625065284000
It is being claimed that the Shivling was uncovered and displayed for the first time in history in Mecca.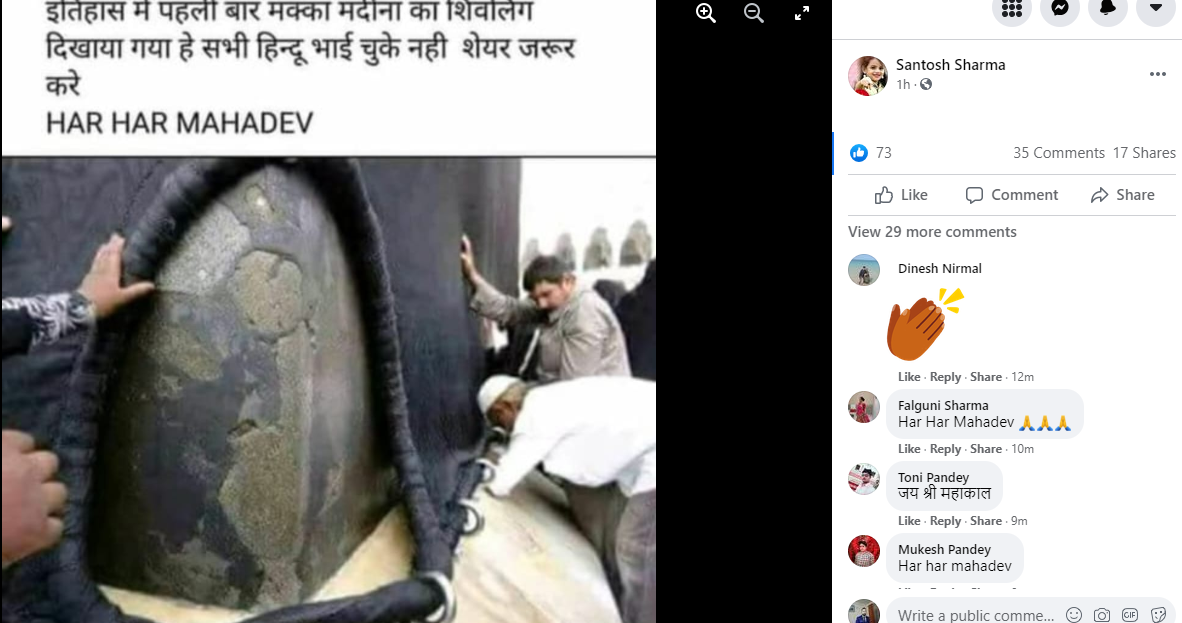 The image has been going viral with this claim since 2015.
TRUTH
No Shivling was discovered in Mecca.
The viral image shows Rukan Yamani (The Yemeni Corner). It is one of the 4 corners of Kabah, a cuboid-shaped structure made of stones at the center of Islam's most important mosque, the Masjid al-Haram in Mecca, Saudi Arabia.It is regarded as the most sacred site in Islam.
VERIFICATION AND METHODOLOGY
Using reverse-image search with a time filter, we found an article dated October 14, 2013 which carried the same photo and identified it as Rukn Yamani. It is the south west corner that points towards the direction of Yemen.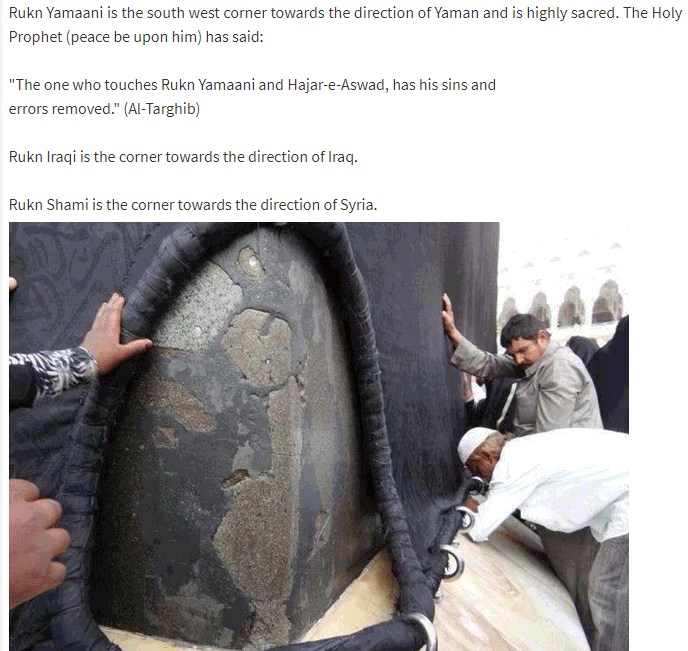 This corner of the Kabah is called the Rukan Yamani because it is situated on that side of the Kabah which faces the land of Yemen.
It has got nothing to do with Lord Shiva and Shivling.
Several other Islamic websites carried the image identifying it as The Yemeni Corner. It was not unveiled recently but has been in existence since centuries.
VERDICT
Times Fact Check has found that a photo of a corner of Kabah is being falsely passed off as Shivling spotted in Mecca.